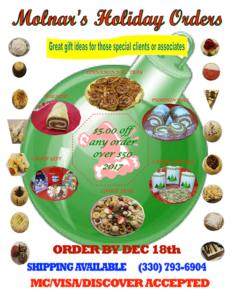 Looking for something unique to give to your client or business associates? Molnar's has several options for you including:
Cookie gift boxes
Candy Chex mix
Cookie trays
Cinnamon roll trays
Pumpkin roll
Kolachi
Download Our Order Sheet

If you have any other questions about our holiday gift items, please call us at 330-793-6904.
About Molnar's Concessions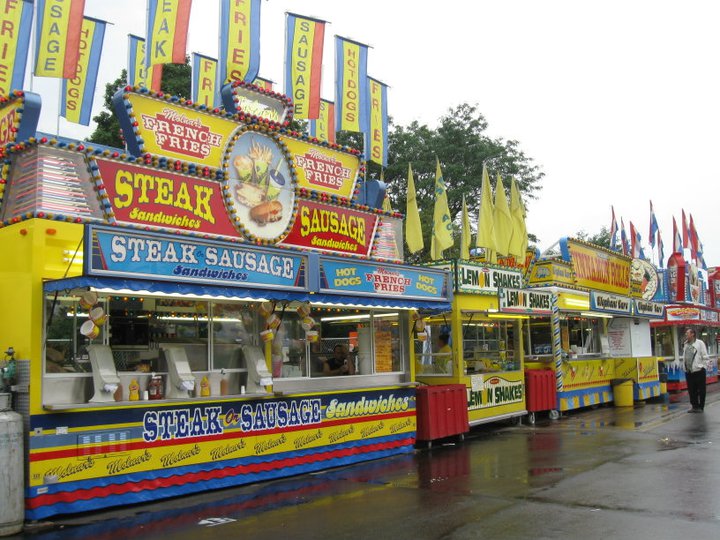 Molnar's is a family run business that has been in operation since 1968 in the Youngstown area.  Molnar's has a complete offering of food services.  We handle corporate events, private parties and family gatherings.
Molnar's Concessions will participate in over 30 events and fairs in a year.  We have trailers and booths virtually offering any type of foods.  Our stands are known for our famous Cinnamon Rolls and Steak Sandwiches,  always a crowd pleaser and our best sellers.  We also offer a complete line of cookies and pastries.
To learn more about our services call us at (330) 793-6904.